2019 Toyota Highlander Driving Impressions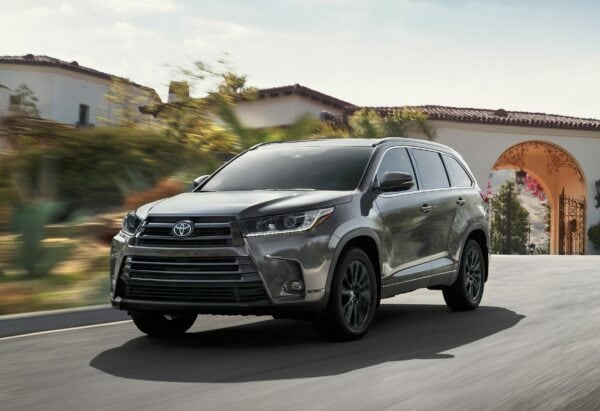 The 2.7-liter 4-cylinder is standard on the front-wheel-drive LE, and makes just 185 horsepower and 184 pound-feet of torque. That's not enough to pull a two-ton crossover without straining much of the time. Fortunately the LE can come with the V-6 and all-wheel drive.
The 3.5-liter V-6 makes an ample 295 horsepower and 263 pound-feet of torque, and is mated to a smooth 8-speed automatic transmission. It's the pick of most Highlander buyers and it's recommended, but there's one more option.
The Highlander Hybrid is available in LE, XLE, Limited, and Platinum trims, and uses a version of the V-6 engine mated to a battery pack and two electric motors that power the rear wheels, making every hybrid all-wheel drive. It makes a combined 306 horsepower, but isn't faster than the standard V-6 because it has 300 more pounds to carry. It responds to smooth driving. Its continuously variable transmission isn't as smooth as the 8-speed automatic and it drones under hard acceleration, but fuel economy gains may be well worth it.
The Highlander's steering is precise and light. The suspension is tuned for a comfortable ride, not nimble handling; if it's too much that way (and if you like black) there is the SE model, which has a firmer ride and corners better, although it's still hardly a canyon carver.
The LE and XLE models ride a bit better thanks to 18-inch wheels with plenty of sidewall to cushion sharp impacts. The Limited and Platinum have 19-inch wheels that are noticeably firmer.
A fairly high 8.0 inches of ground clearance makes modest off-roading possible, but the 2019 Highlander is not equipped for anything beyond the occasional rough dirt road.